To facilitate our customers, halohair.pk has offered below mentioned payment methods, so customer can transfer funds using any one of them.  Here is the list of payment methods
MEEZAN BANK 
ACCOUNT TITLE: Halo Hair
ACCOUNT NUMBER: 04170103570461
IBAN: PK75MEZN0004170103570461
If you prefer to pay by bank transfer we can offer you 5% discount. Just select the payment option when you checkout and you will receive an order confirmation with the discount. As soon as we receive confirmation of your payment we will process your order.
Go to nearest branch of Meezan bank and deposit the money into our Halo Hair account. Our Meezan bank account detail are shown below.
ACCOUNT TITLE: Halo Hair
ACCOUNT NUMBER: 04170103570461
IBAN: PK75MEZN0004170103570461
Yes! you can transfer the money by using Meezan internet banking.
EASYPAISA MOBILE ACCOUNT TRANSFER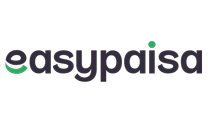 EASYPAISA MOBILE ACCOUNT
NAME: Muhammad Akbar
MOBILE NO: 03082667766
Transfer your money into our Easypaisa Mobile Account. our Easypaisa Mobile Account No is 03082667766. Your order will not be process until the payment have received in our Easypaisa Mobile Account.
(1) Download the Easypaisa app from your Apps store  or – Click Here
(2) Enter your CNIC and phone number in the app and register.
(3) Create your PIN and confirm your account.
You can go to any Easypaisa shop to transfer cash in your mobile account. Or you can even transfer funds from your bank account using online banking services to your mobile account.
(1)Open your Easypaisa mobile app.
(2) Select MONEY TRANSFER.
(3) Select EASYPAISA MOBILE ACCOUNT.
(4) Enter our mobile number "03082667766" and "Amount".
Go to next option Confirmation screen will appear and Press "PAY NOW" Button.
Once you have transfer money. Take a screenshot of your successful transaction and send it to via Email or WhatsApp. We will process your order.
If you are not comfortable making an bank deposit, you can opt for the Cash on Delivery (COD) payment method instead. With COD you can pay in cash at the time of actual delivery of the product at your doorstep, without requiring you to make any advance payment online.